The Rehabilitation Equipment Program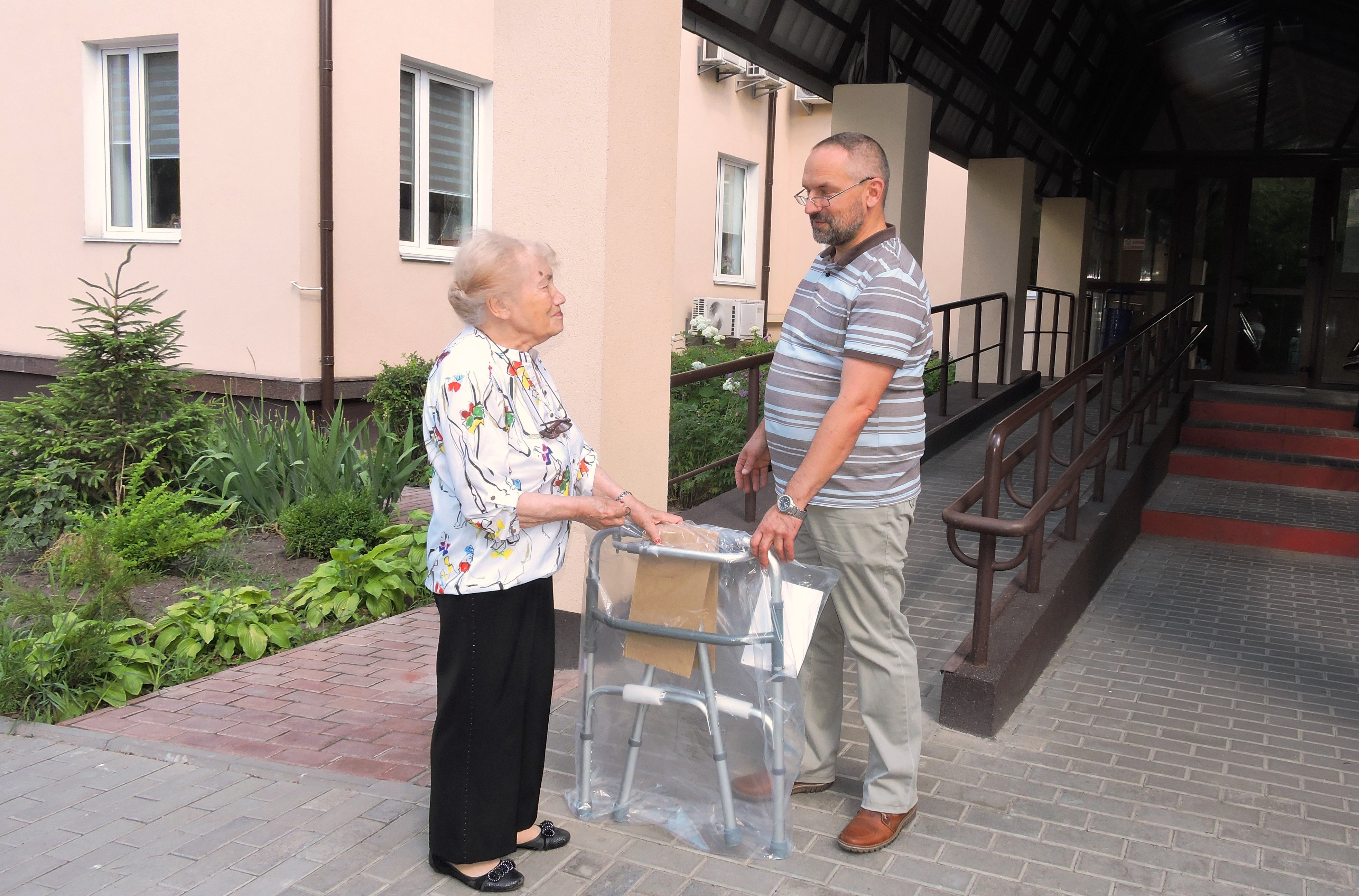 Taking care of one's health can be difficult, especially for the people with limited mobility or up in years. With the aim of enhancing vital functions of these wards, we have a program "Rehabilitation equipment".
In the framework of the program patients receive in rent tonometers, wheelchairs, crutches, canes, walking frames, sanitary equipment and many more. In addition, we provide hearing devices, glasses, anti-bedsore mattresses, thereby significantly improving the quality of our clients' daily life.
Quite often you can hear grateful testimonials from those who use a particular equipment: "... Besides the respect and understanding at Hesed, I received a walking frame and assistive listening device... I could not be able to do without", - opens up Boris S.
For more information please contact our duty supervisors by the phone: +38 (044) 241-03-02. Program coordinator – Andriy Barabash